Travel Insurance for more than 31 days and longer
31 day plus insurance
So you are looking for going away on a longer holiday than usual, perhaps to a far away destination? We have some suggestions for countries where you should really be looking at a minimum of 31 days to make it worth it.
Two countries that spring to mind are Australia and New Zealand. By flying to the destinations you can eat up 4 days of your trip just getting there, thats not taking into account that getting over jetlag can take a few days, particularly when you are heading over 12 time zones away in the case of New Zealand!
Listed below are travel insurance providers for UK citizens who are looking at 30 or 31 plus days of travel.

LV Travel Insurance
Choose from either Essential or our 5 Star Defaqto rated Premier cover which offers: Up to £10,000 cancellation cover for illness, All pre-existing medical conditions considered, No upper age limit for single trips, Cruise cover automatically included on annual policies, You can choose to add cover for baggage and winter sports and we also have cover for cruises.
10% online discount on LV= Travel insurance
> Get a quote from LV Travel - Link not working? try this
---
Insure With Ease backpacker insurance
Medical expenses and repatriation - Unlimited (Platinum Cover)
Medical expenses and repatriation up to £10 million (Silver and Gold Cover)
24 hour worldwide emergency medical assistance
Up to 3 months single and 12 months backpacker (under 45)
Example Quote* - £26.14
> Quote from INSURE WITH EASE - Link not working? try this link opens in same window
---
Explorer Backpackers 90 days Insurance
Up to £250 total valuables limit to replace your stolen or damaged items and cover your watches and sunglasses
£5 million medical expenses cover
£5,000 holiday cancellation cover
Kids go FREE on family policies
Example Quote* - £37.49 (ES Single Trip Plus)
> Get a quote from EXPLORER INSURANCE - Link not working? try this
---
Alpha Travel Cover Insurance
Up to £250 total valuables limit to replace your stolen or damaged items and cover your watches and sunglasses
- Single Trip & Annual Multi-trip policies to age 99
- Optional cover for over 2,000 medical conditions
- Independent travel on annual policies
- Will cover up any age group and for any length of time too!
Example Quote* - £47.21 (STC Trip)
> Get a quote from ALPHA COVER - Link not working? try this
---
Get Going Travel Insurance
As specialists in medical travel insurance, they understand the difficulties of finding the right medical travel insurance cover at the right price. When you have an existing medical condition, whether it is asthma, high blood pressure or something more serious like cancer, they can provide peace of mind and cover
Example Quote* - £29.88 (Get Going Standard Single Trip)
> Get a quote from GET GOING - Link not working? try this link opens in same window
---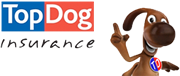 Top Dog Travel Insurance for longer stays
Top dog travel insurance is designed to protect you from those unexpected situations, either before or during your holiday. They offer you peace of mind with cover for unforeseen expenses including medical emergencies, lost luggage, delays and cancellations.
Top Dog insurance will cover gadgets up to £500*
> Get a quote from TOP DOG - Link not working? try this
---

Avanti Long Stay Insurance
Repatriation is included under the Medical Expenses section of the policy. If you need to be repatriated back to the UK please make sure that you contact their 24 hour medical emergency assistance for expats
- Cover most pre-existing medical conditions.
- Covers any age and 90 days plus
Example Quote* - £27.53 (Budget Trip)
> Get a quote from AVANTI INSURANCE
- Link not working? try this
---
Just Travel Cover for longer stays
Just travel have developed travel insurance with cover for pre-existing medical conditions and travel insurance with no age limit, suitable for travellers over 65.
- Travel insurance cover for single trips up to 183 days
- Travel insurance cover for cancellation
- Provide cover for most medical conditions and there are no age limits
Example Quote* - £20.24 (Beyond Travel Silver)

> Get a quote from JUST TRAVEL INSURANCE - Link not working? try this
---
Columbus Direct Insurance for Long trips
For single trip, annual multi trip, ski, backpacker, business, holiday, family, or even pre-existing medical travel insurance, you can get an instant quote and be covered immediately!
- Cover available for pre-existing medical conditions
- Up to £2,500 baggage cover including valuable and delayed baggage
and 90 day cover

Example Quote* - £26.55 (Bronze Single Trip)
> Get a quote from COLUMBUS DIRECT
- Link not working? try this
---
Flexi Cover Long trips Insurance
Up to £250 total valuables limit to replace your stolen or damaged items and cover your watches and sunglasses

- Single Trip & Annual Multi-trip policies to age 85 and for more than 90 days
- Optional cover for over 2,000 medical conditions
- Independent travel on annual policies
Example Quote* - £22.21 (Silver Single Trip)
> Get a quote from FLEXI COVER
- Link not working? try this


---
Travel Insurance for Medical Long Stay Cover
They specialise in providing travel insurance for people who have medical conditions but don't want to be held back by them. They offer full screening – either online or on the phone – for 1000s of conditions and can offer instant cover, wherever you are going.
Example Quote* - £33.00
> Get a quote from TRAVEL INSURANCE 4 MEDICAL - Link not working? try this link opens in same window
---
Good to Go Specialist cover
Goodtogoinsurance.com provides travel insurance cover to travellers of any age, with or without pre existing medical conditions. They can also cover your travelling companions on the same policy.
- Pre existing conditons such as Cancer, Heart Conditions, Diabetes, Stroke, Epilepsy and many more
- Single trip and annual travel insurance with no age limit
- Three levels of travel insurance cover available
Example Quote* - £27.34 (Silver Policy)
> Get a quote from GOOD TO GO INSURANCE - Link not working? try this
---
Jet 2 Travel Insurance
With Jet2Insurance.com single trip insurance you can have complete peace of mind for the duration of your holiday, from 3 days to 3 weeks or more!
Medical Emergency & Repatriation (up to £10,000,000), Cancellation, Curtailment & Trip Interruption (up to £3,500)
Example Quote* - £22.10 (Standard LONG STAY Single Trip)
> Get a quote from JET2 INSURANCE - Link not working? try this link opens in same window
---
Saga Travel Insurance for older long stay cover
For weekend breaks to one year trips Cruise cover provided as standard!
- Cover most pre-existing medical conditions.
- Covers any age
Example Quote* - £22.56 (Saga Single Trip)
> Get a quote from SAGA INSURANCE
- Link not working? try this
---